Music
0:00/4:04

0:00/2:54

0:00/2:59

0:00/1:47

0:00/2:27

0:00/4:46

0:00/3:09

0:00/3:30

0:00/3:25
Shows
Previous events
Get to the show early for dinner and drinks from Paninoteca - open in The Rialto Living Room at 5pm! Doors: 7:00pm / Showtime: 7:30pm
$10 Presale (+$2 Surcharge Online) or $15 at the door.
Here's the idea: a bunch of singer/songwriters write and perform several songs inspired by the life or work of the acclaimed author, Kurt Vonnegut. The lineup for this show is stellar. I'll be sharing the stage with Neal Havener, Joey Hebdo, Stefan Farrenkoph's band The Everlasting Happiness and the improv group Hashtag Comedy! Come for a fun, slightly weird, and interesting evening.
Once again, I'm joining some of Columbus' leading musicians to sing and play songs by one of our favorite performers, Tom Petty.
Opening up for Buffalo Rose, a terrific folk and Americana group from Pittsburgh. I saw them earlier this year at the Central Ohio Folk Festival and they were terrific. Excited to be a part of this one.
$10 advance / $15 day of show
A curated showcase of 30-minute sets from some of Central Ohio's top singer-songwriters.
Join me for a fun set at his long-running neighborhood festival.
Second year playing in this lovely community garden. Bring a chair and a drink for a relaxing musical afternoon. Also on the lineup is West Taylor and Jessijem! I play at 4:30, but there's great music all afternoon.
I'm very excited and honored to be a part of the 50th anniversary Comfest Festival celebration. I'm scheduled to play Friday night on the Live Arts Stage. Hope to see you there!
I'm making my online debut with Garagebands Live, a weekly live music and interview show featuring Ohio artists of all flavors.
I've wanted to play this event for years because it's just so cool, and this year I got the call. This is the premier singer-songwriter event in the city (in my opinion). The location; the sound; the cause behind it and the host, the Short North Rotary...all 10's. I'll be joined by three other singer-songwriters -- George Barrie, Jessie Roman and Simba Jordan -- and we'll take turns swapping songs and stories all night.
Here's what the organizers say about the event: "Music in the Round is a unique concert format that originated in Nashville's Bluebird Cafe and grew organically from the traditional jam session. The only rule: the artists must play songs they've written themselves, on the instruments on which they were written.
Music in the Round audiences get to hear the artists talk about their songwriting, particularly the stories and emotions surrounding the song's creation. It's a treat for music lovers featuring some of the most talented musicians Columbus has to offer."
If you only go to one of these kind of shows this year, make it this one.
I've put together a band for this special night honoring the legendary American musician, Tom Waits. Joining me is Jeff Passifiume (electric guitar), Doug Hare (piano) and Rob Mottice (drums). We're performing as"Swordfish JeffBone". If you like Tom Waits, you're gonna love this! Here's the Facebook event link: https://fb.me/e/1qCD2Yk2J
Come for the music, stay for the pizza and brews.
Come for the music, stay for the pizza and brews.
Opening for "The Neal Show!" A good time guaranteed for all.
Billy Zenn and I are teaming up for a fun evening of live acoustic music in this Franklinton community garden. Bring your own chair/blanket and drinks.
I'll be joining several other songwriters from central Ohio for a night of great original music.
A bit about me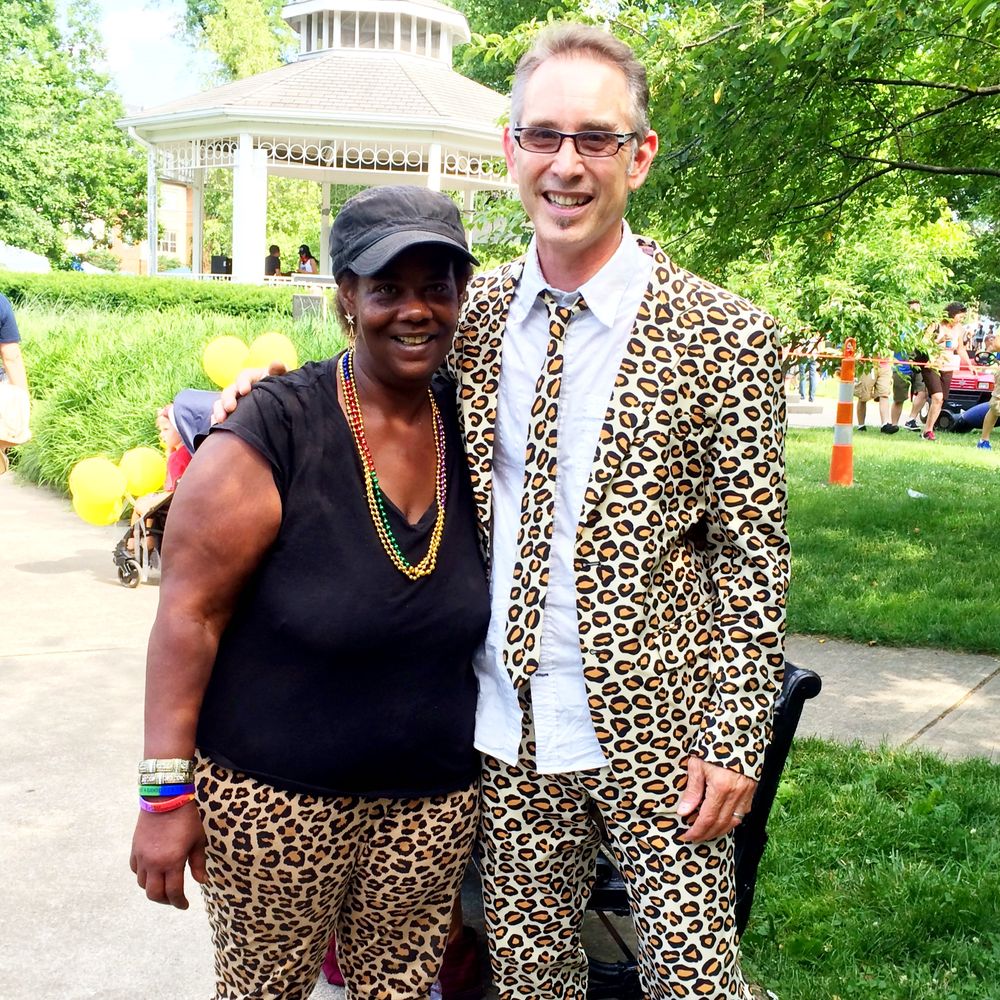 Life's Hard
So I write songs that make me smile. Often, I play 'em for friends and audiences, and they smile, too. It doesn't get any better than that.
I began writing and performing around 10 years ago. I was the classic 9-to-5'er, and my life had become pretty one dimensional. So, for fun, I wrote a few songs, and friends said they were good. Then I started playing open mics and people I didn't know said the songs were good…quirky, but good. Then, a song I wrote was a winner in the Columbus Bicentennial Song contest. Soon after, I picked up a first-place award in the songwriting category at the Ohio Music Awards, and that was very good.
With my band, The Jeffs, we released three records and played lots of shows. But now I'm now flying solo, performing at clubs and festivals throughout central Ohio. And while I love sharing my songs with audiences, my main passion still lies in songwriting. I've posted a few favorites here. I hope they make you smile.